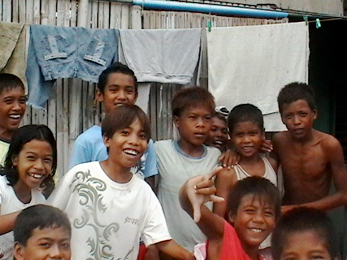 What We Do
The Deep Blue Seas Foundation is a non-profit foundation established by Saltwaterfish.com to provide scholarships to the children of the fishermen where our livestock is collected.
The Deep Blue Seas Foundation, Inc. is a 501(C)(3) non-profit corporation. All contributions are tax deductible. 100% of the contributions go towards scholarships and charitable projects. Saltwaterfish.com is proud to have started this initiative and hope you will join us.
The Marine Aquarium hobby is a wonderful hobby full of spectacularly beautiful fish, corals and invertebrates. In most cases, these animals are collected from some of the poorest regions of the world.
When I look at the marine life in our tanks, I often think about the journey that the animals have taken to get to us... and ultimately to you. Whether you know it or not, you are connected with these families on the other side of the world; for without them, this hobby would not exist. This is the way that Saltwaterfish.com is choosing to help... we hope that you will consider joining us.
Scott and Karen Hughes
Owners,
Saltwaterfish.com
Reefs4less.com
The Deep Blue Seas Foundation, Inc.